Our School
Welcome to St. Francis Catholic Primary School
If you would like to learn more about us, a visit to our school will help you appreciate the caring family atmosphere and exciting learning community that exists at St Francis Catholic Primary School.

Our Vision
To be a consistently outstanding Catholic Primary School in everything we do, every day.
To be a high performing school which secures high standards, promotes high aspirations, and through achievement and success, enhances life chances for all pupils.
Our Mission Statement:
'Together we are exploring our special gifts; together we are growing towards God.'
Our Mission:
To work together, with Jesus Christ at the heart of our vibrant and active local community,
To ensure a context of positive and supportive relationships,
To promote and secure the spiritual, personal development and well-being of all our children.
To ensure outstanding learning, achievement and excellence for all.
Bishop Arthur's visit to our school - Monday 3rd October 2011
Photos courtesy of Patrick Sice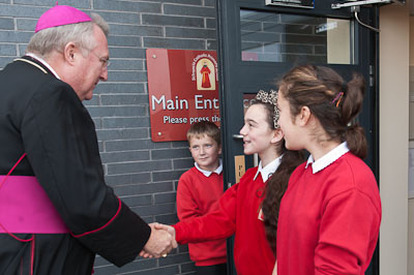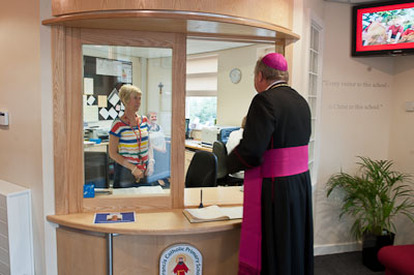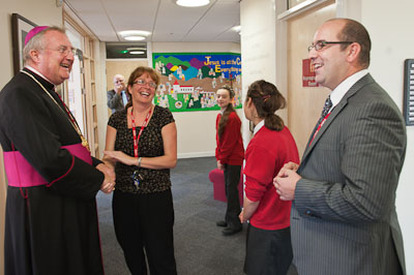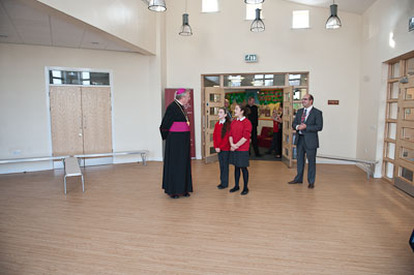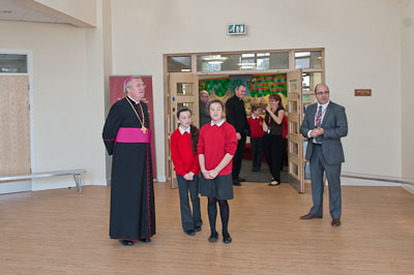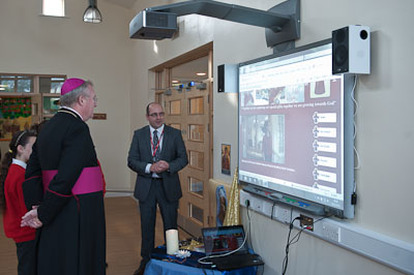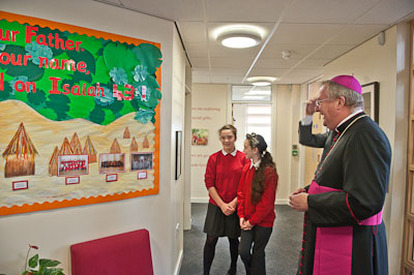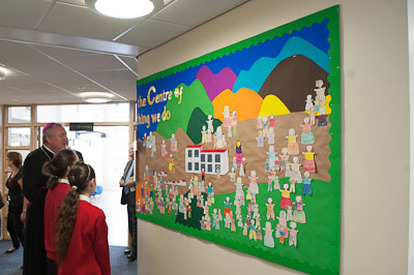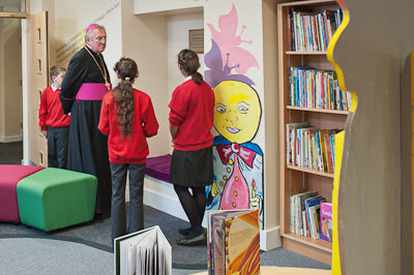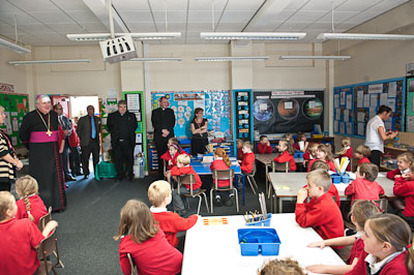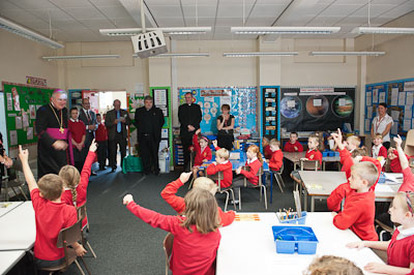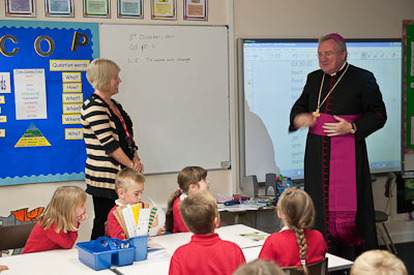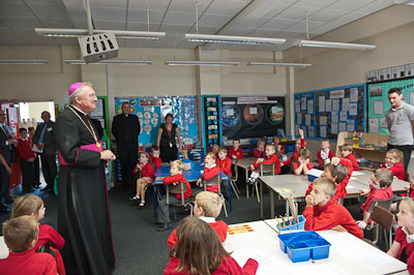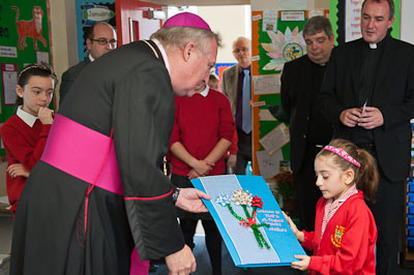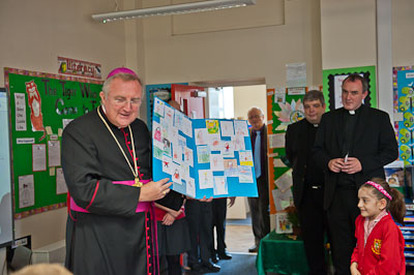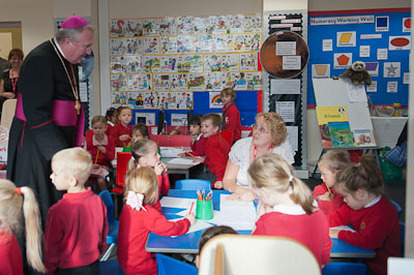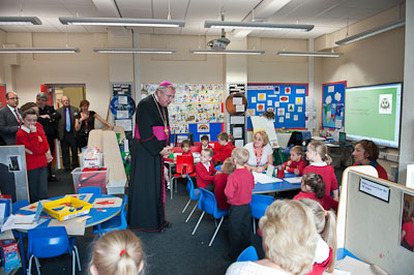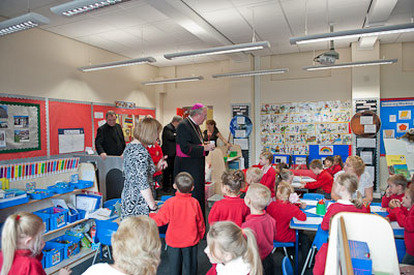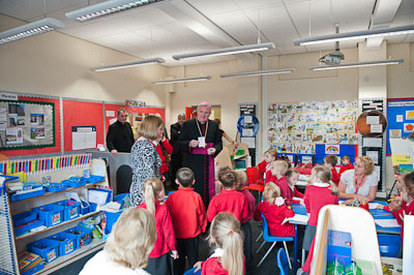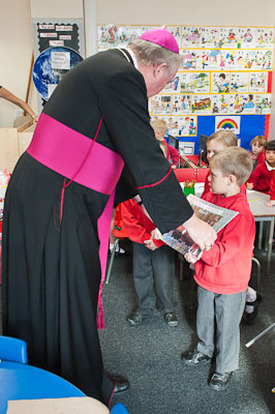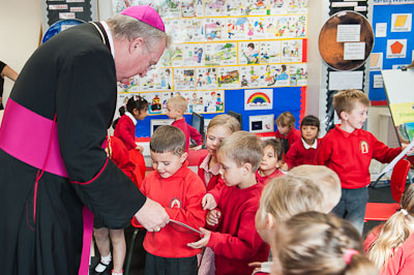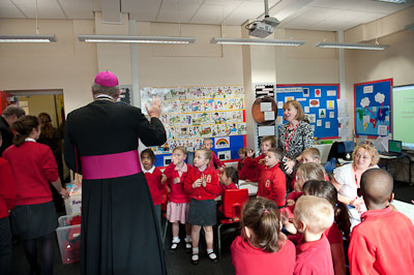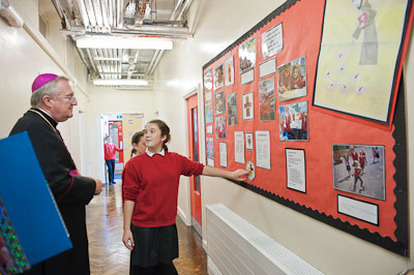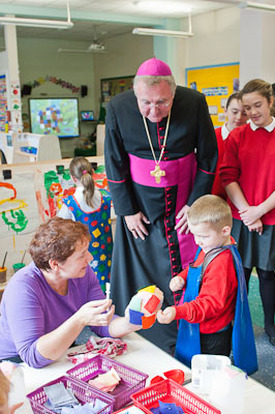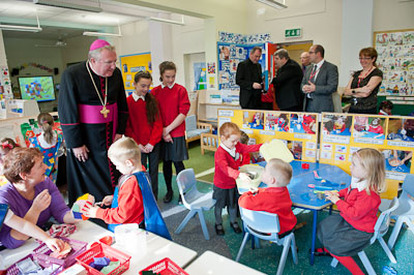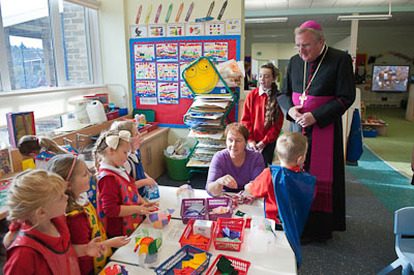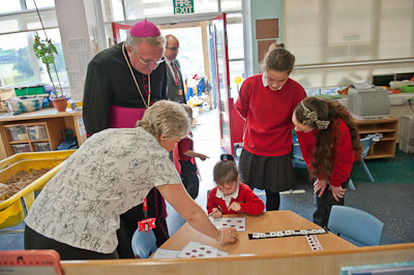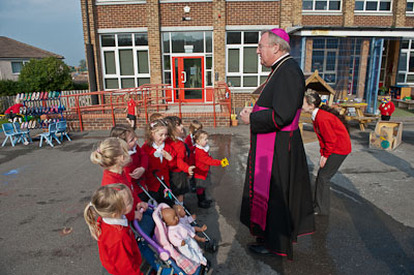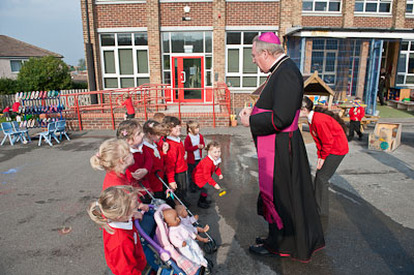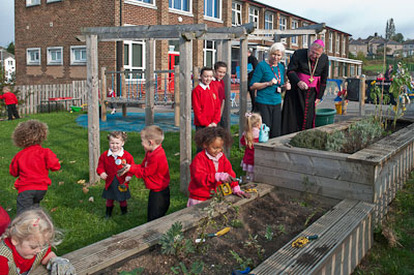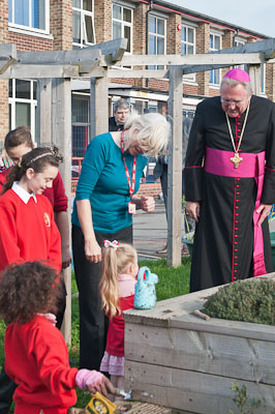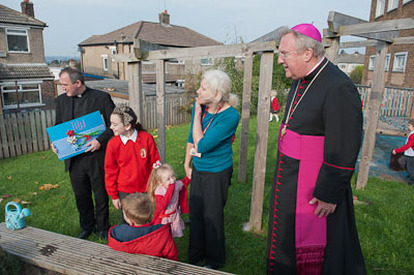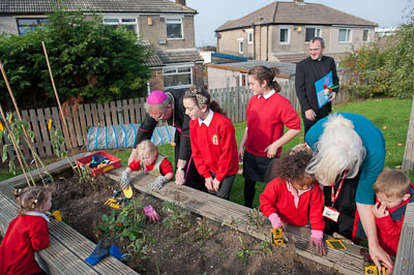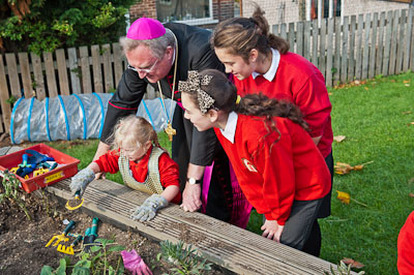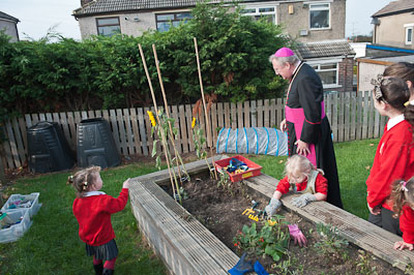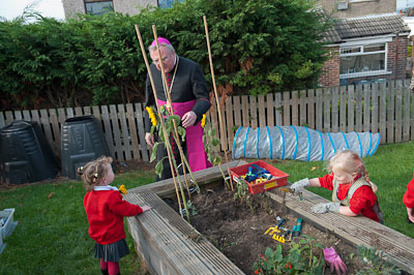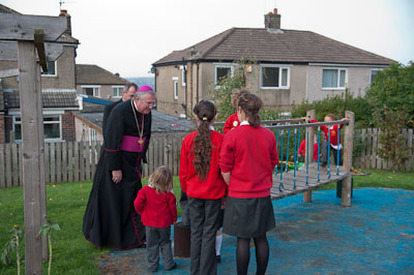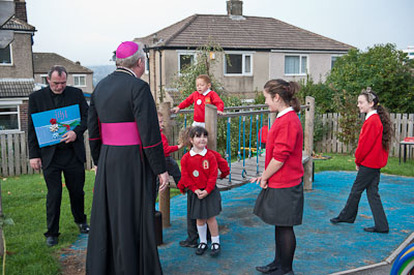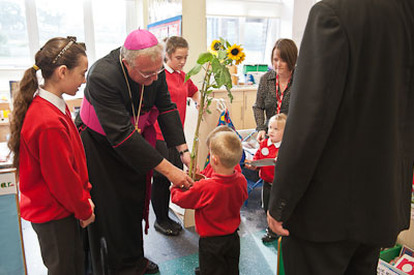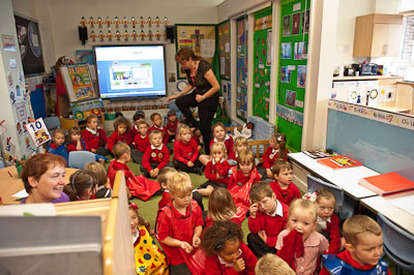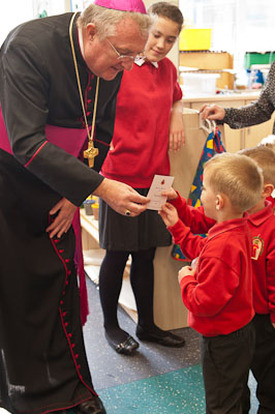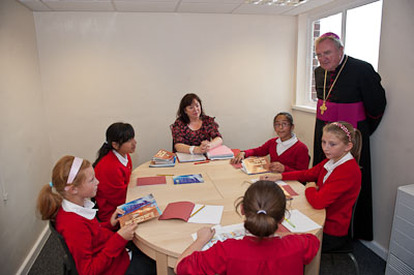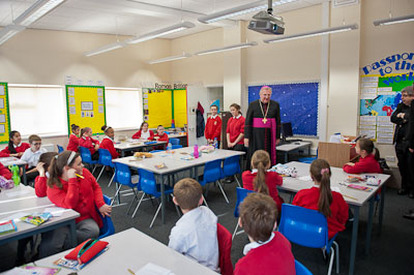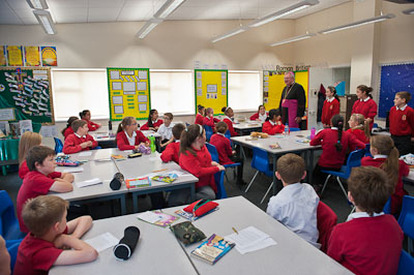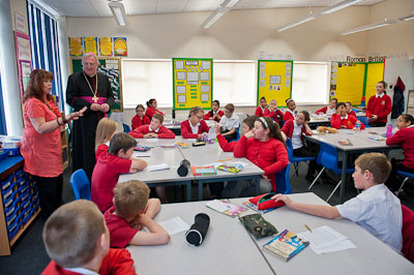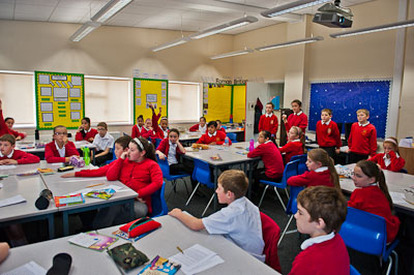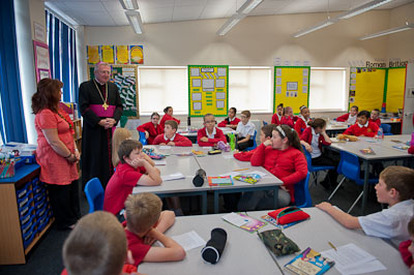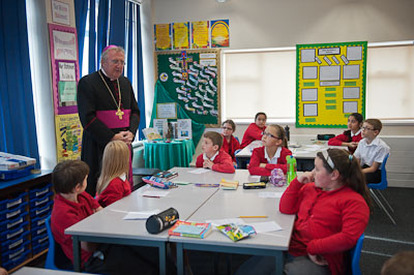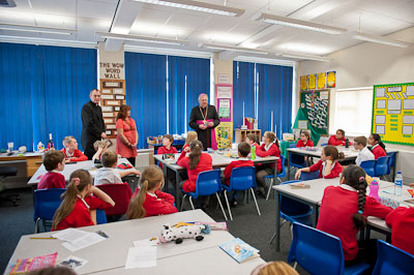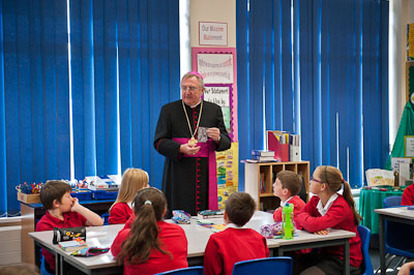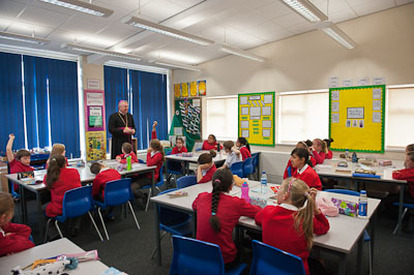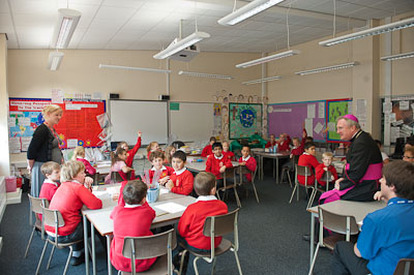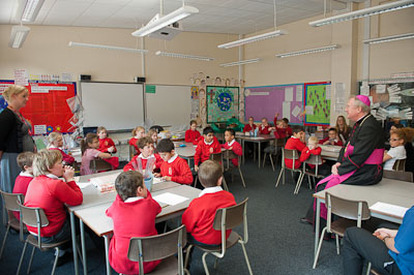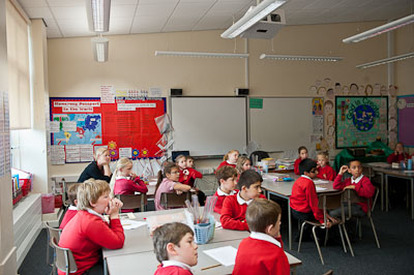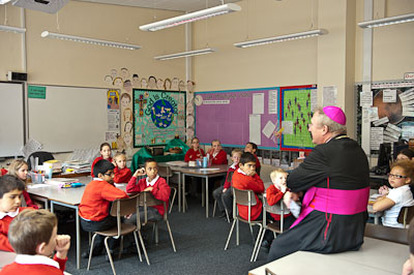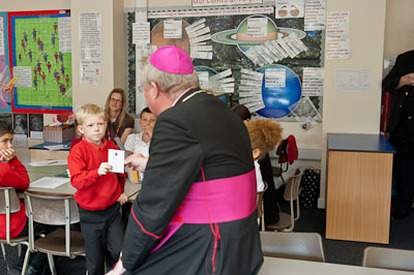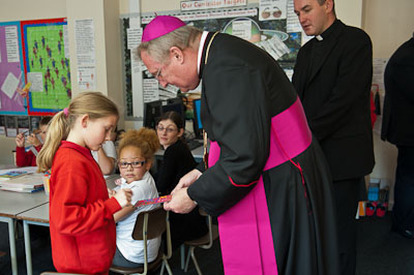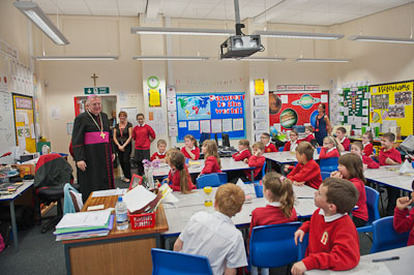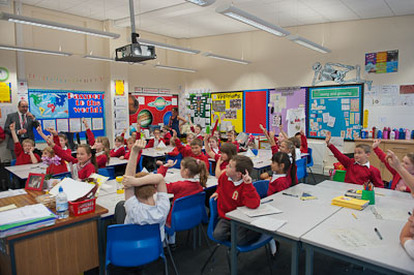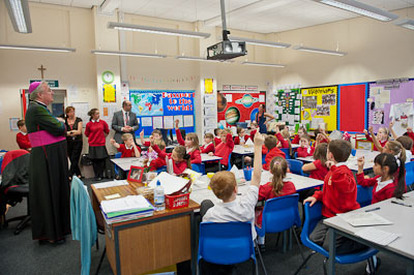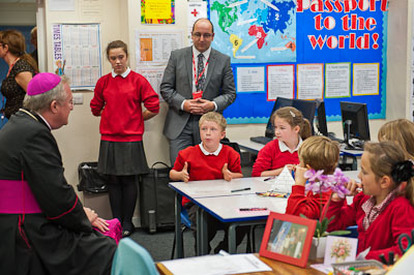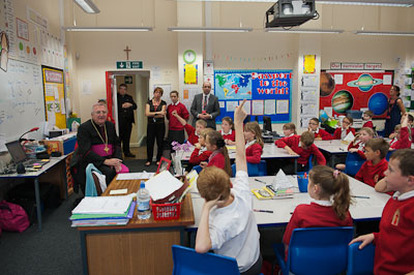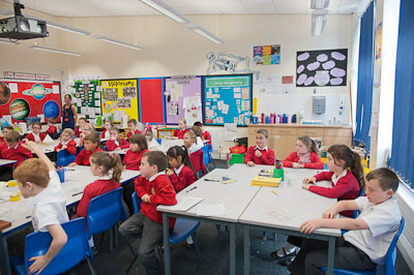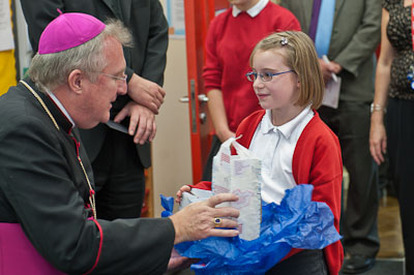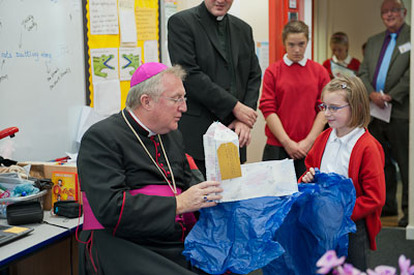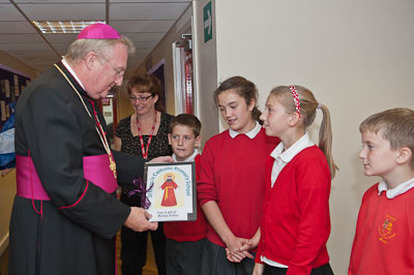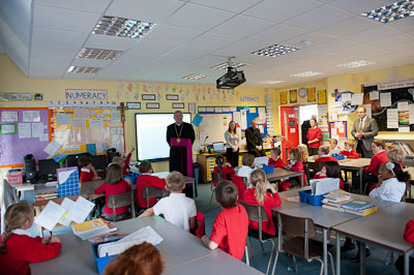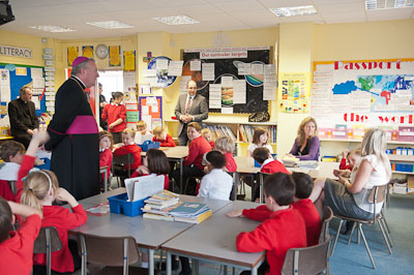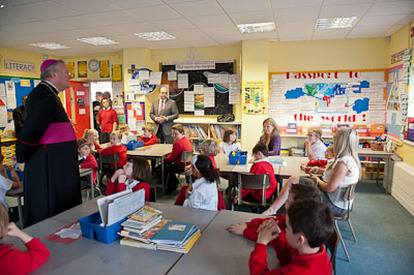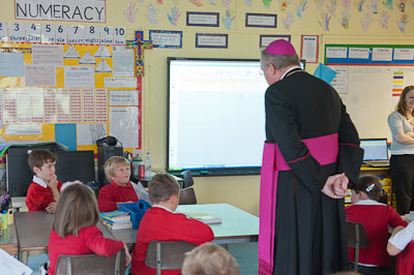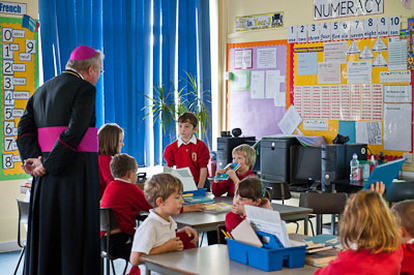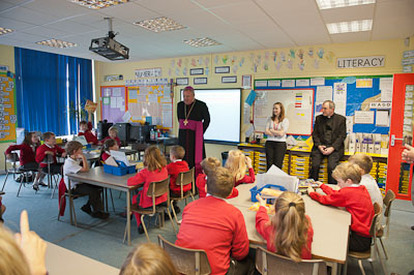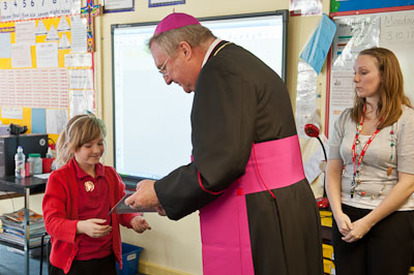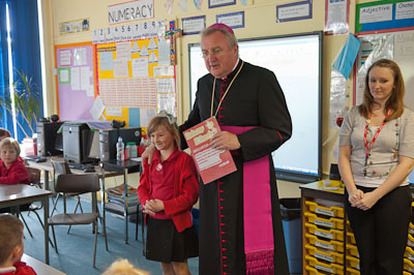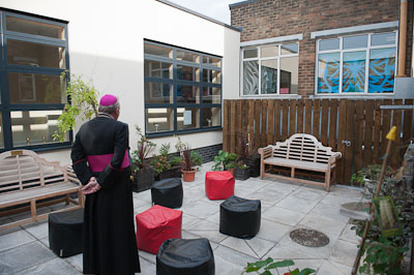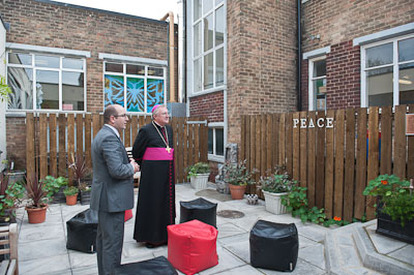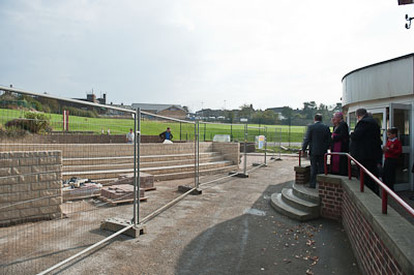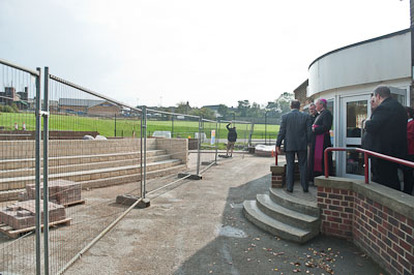 Our work with The St Vincent de Paul Society - September & October 2012
We have been collecting tins for a number of local soup kitchen's to help feed the homeless and those in need. Pictured are Thomas Greaves and Thomas Sowden handing the tins to Elaine O'Hagan. Thomas G has also joined the Youth SVP and with the rest of his group will be volunteering in one of the soup kitchens soon!
Congratulations to our Under 11 Netball team who are the Bradford & Keighley Catholic Schools Champions!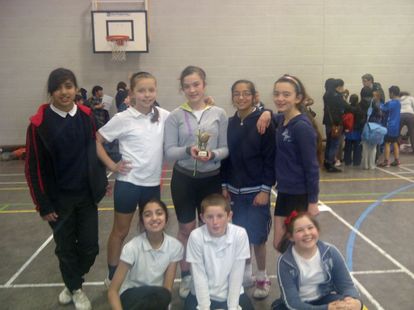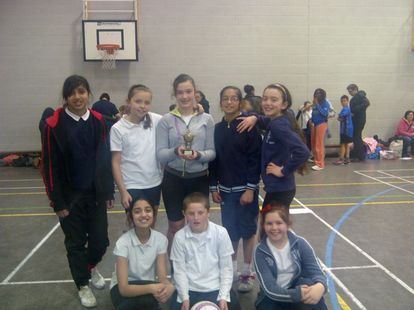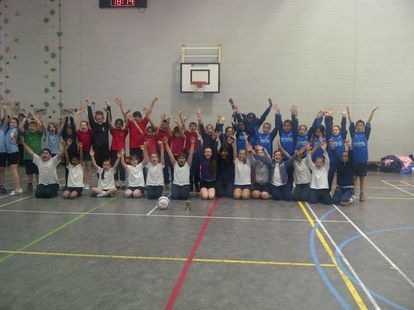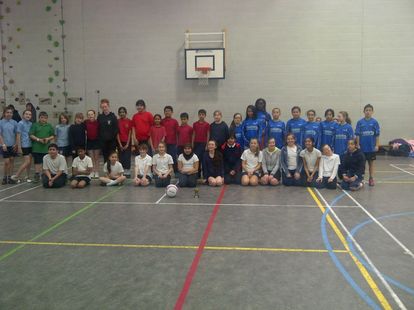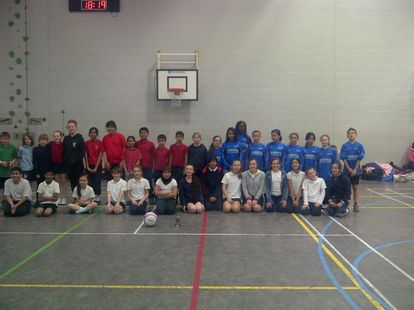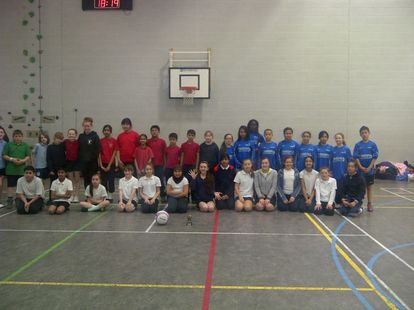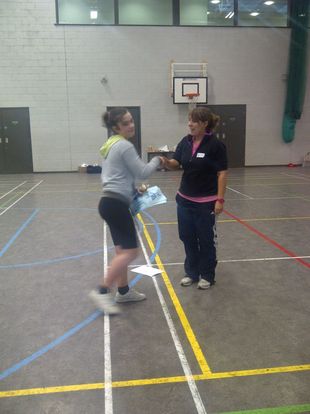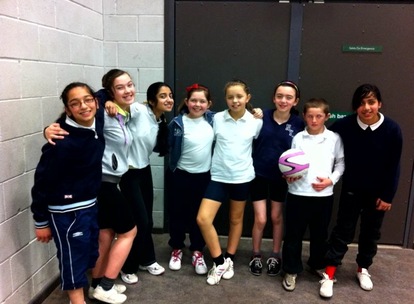 Together we celebrate our special gifts at our Merit Worships...coming soon
Local Democracy Week - 15th October 2012
As part of Local Democracy Week, following on from our School Council Election day on 11th October some of our past Councillors spoke to Joe Sheeran from BCB radio about working as part of a democratic council.
The whole radio broadcast
Interview with School Councillors