INTENT
At St Francis, we want to inspire our children to be confident in the art of speaking and listening. We want them to be able to use their oracy skills to not only communicate effectively, but also to further their learning. It is important to us that our children develop a wide range of vocabulary so that they can articulate themselves confidently, develop their understanding and engage with others through spoken language.
IMPLEMENTATION
We recognise how important our children's speaking and listening skills are and we feel strongly about developing these skills from the first moment our children walk through the door in Foundation Stage. Below are some of the strategies we implement to develop our children's oracy skills.
PERFORMANCE POETRY
Each term, every class (including FS1 and FS2) learn and perform a poem together for the rest of the school and their parents/carers and families. We believe this broadens their knowledge of popular poetry and supports them in developing confidence in performance and projection.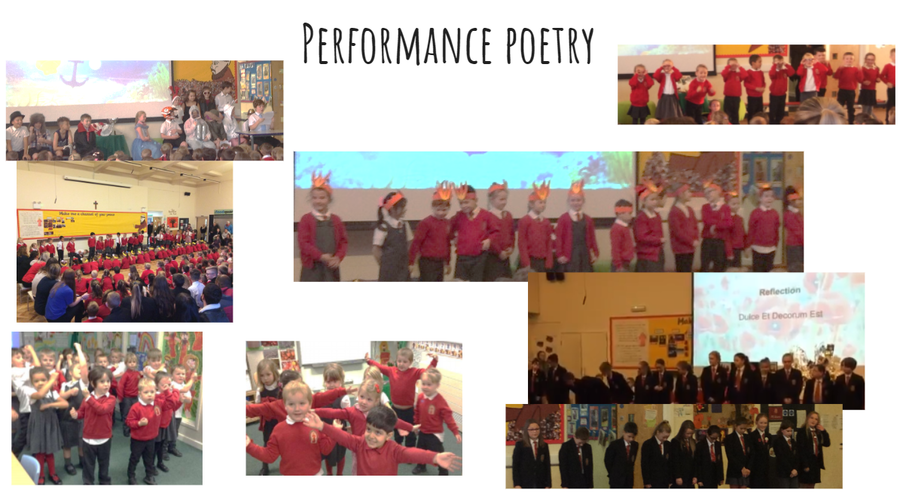 DEVELOPING VOCABULARY
In our Foundation Stage, we plan rigorously for the development of our children's vocabulary. In every topic we teach, we determine at least 50 words which must be explicitly taught and these words are also shared with the children's parents/carers. Please see an example of this below: